What does that mean exactly?
Lack of sufficient driving skill often leads to injury and death. These statistics from the National Highway Traffic Safety Administration show the ongoing problem on our highways. Your choice of where and how you learn to drive will save you time, money, stress, and possibly your life!
Our driver training programs are customized to the needs of the adult student. Our experience shows that adults students require a gentler touch. Adults students range in age from 18 years old to over 85 years old. They may be a beginning driver or an experienced driver wishing to brush up their skills. Since each adult presents with unique learning requirements, each program is customized for that student, allowing them to learn at their own pace.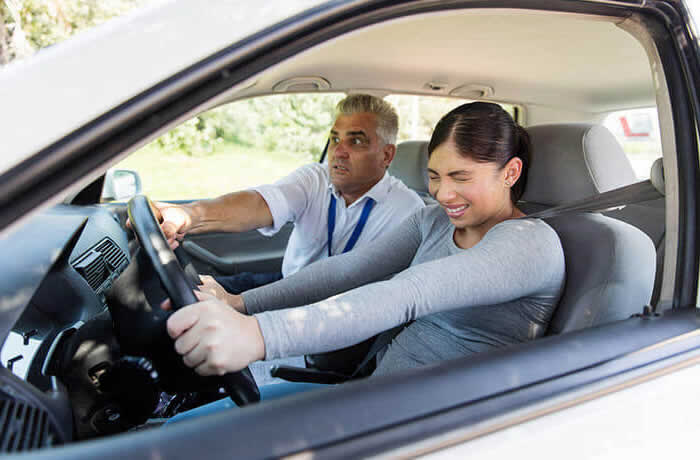 You will be picked up and dropped off at home, work, or school at no additional charge.
You learn to drive in a variety of driving situations from light traffic to downtown and freeway, taking each advancement at your own pace. We offer a winter driving lesson that's designed to give the new driver experience driving in winter conditions with the guidance of an instructor and the safety of dual controls.
We have late model cars with full safety features that are well maintained and clean. The cars have air conditioning and come in a variety of sizes to help you learn in a vehicle close to the size that you will be driving once you get your license.
At the conclusion of your lessons you can take your test in the car that you learned to drive in for the price of an additional lesson.
We don't sell large packages of lessons because that may lead the student to spending money on lessons that they don't need. It also forces the student to learn within a specified amount of hours and makes them feel inferior if they fail to learn within that structured package deal. Adult students are welcome to attend our classroom course at no charge when they take in-car lessons. This facilitates the learning process. We have found that adults benefit from classroom instruction, just as the teens do. It reinforces the learning behind-the-wheel.
Lessons can be difficult to schedule in the summer; call as soon as possible to schedule a lesson.
Adult 8 Hour Remedial Program and 2 Pt Credit Course
8 hour remedial programs are offered on select Fridays at 1867 Salem Ave, Dayton or select Saturdays or Sundays at 3125 Wilmington Pike, Kettering please call for specific dates , locations and to make a reservation. All courses are held from 8 AM - 5 PM.
Employee Driver Safety Programs
Many employers are taking an active roll in providing safety education for their employees, where employees are required to drive during the course of their employment. Every year billions of dollars are lost due to absenteeism from traffic injuries, reduced productivity from chronic injuries that occur in low speed crashes such as whiplashes, lawsuits, property damage and loss of goodwill toward the business. In fact, commercial vehicles are involved in an average of $15 billion of traffic accidents annually. Whether your company consists of truck drivers, home visiting nurses or pizza delivery the safety to the employee is paramount. Your drivers represent you, they are often the first impression to the outside world. What first impression are your employees making? Does your personnel manager get calls about rude drivers, road rage, or "close calls?" Company marked vehicles are often the target of scam artists looking for quick money from an insurance company. Are your employees prepared for the unexpected?
We offer classes at reasonable rates and we can give the classes at your location or ours.
© Copyright 2020 D&D Driving Schools