D&D Driving School has been licensed through the Ohio Department of Public Safety to provide driver training for the disabled since 1979. We have been family owned and operated since 1952.
We have received references from The Bureau of Vocational Rehabilitation, Miami Valley Hospital, Ohio State University and Rehabilitation facilities in the Cincinnati area. We are members of the Association of Driver Rehabilitation Specialists, The Driving School Association of the Americas, The American Driver and Traffic Safety Education Association along with many other organizations.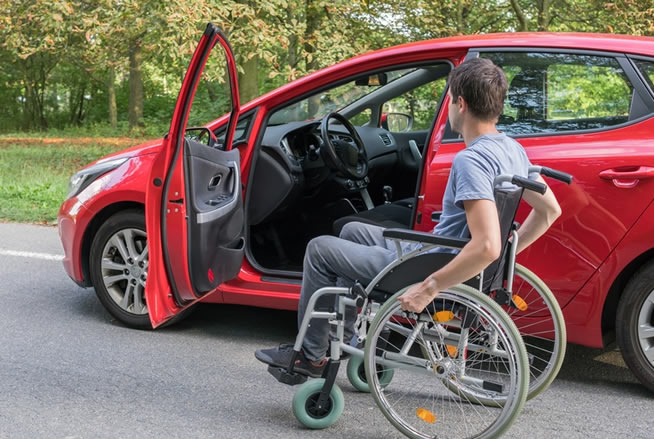 D & D Driving School, Inc. offers private driver rehabilitation in segments of two-hour lessons at $200.00 each. We pick up our clients at home in all surrounding areas with a small additional charge for outside the local area. There is an additional charge of $25.00 per session in Greene County east of State Rt. 68 outside of Xenia and Montgomery County, West of Diamond Mill Rd. or North of I-70. Additional $25.00 per each county entered.
We currently have a modern sedan, with and eight-way power driver seat, hand controls for either side of the steering column, various steering assist devices, left foot gas pedal, pedal extensions, cross over signal switch and more. If there is special need we will also provide training in the student's vehicle. For obvious reasons we encourage classroom training for those who have not had Formal Driver Education or at least lots of experience
If you have any questions about our services please ask. Our contact numbers are listed on the contact us web page so please don't hesitate to call or send us an email!